Designer
S.D.K.Y Gurukula Vidyalaya was founded in 2007 and is managed by the Sree Dharma Kalpadruma Yogam. S.D.K.Y Gurukula Vidyalaya is located in Eroor, Ernakulam.
Designer
Success favours the well groomed
Designer
Wisdom for a better world.
Designer
We respect, reflect and inspire to achieve excellence
Designer
To empower students future in a holistic environment
Welcome to SDKY Gurukula Vidyalaya
Founded in 2007 to impart solemnized wisdom, Sree Dharma Kalpadruma Yogam  Gurukula Vidyalaya has a program that involves creativity and innovation as its core competencies.  Through this, the students develop a mastery over world class learning, personal growth and readiness for the future.
The school is situated in a quiet environment, one kilometer away from Tripunithura town.  The building is spread over an area of 3 acres and is located next to Pottayil Devi temple in Eroor.  With the blessings of Pottayil Amma, the school has grown over the years and has a strength of 750 students from KG to class XII.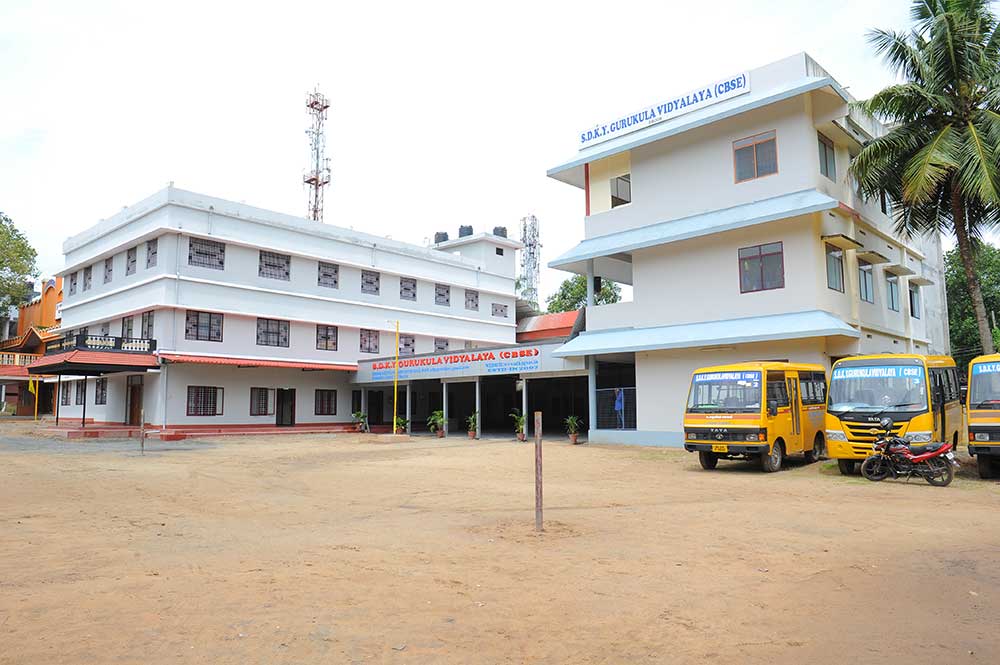 Facilities
The School follows the CBSE system of education. Emphasis is given to the physical, mental and spiritual development of the child's personality. Children are encouraged to participate in co-curriculum. They are also encouraged to participate in scholarship examinations conducted by Progressive Curriculum Management (PCM), Science Olympiad Foundation (SOF).
SMART CLASS
LIBRARY
LAB
FACULTY
ACADEMICS
TRANSPORTATION
For more details, please feel free to contact us!