Secondary School - Classes IX to X
The secondary school at SDKY consist of classes IX and X. Following the CBSE curriculum, the secondary school follows a comprehensive set of learning and assessment techniques.
Learning Plan and Academics
The language subjects offered in Secondary Classes are English (first language) and "one" second language (Malayalam, Hindi, Sanskrit). Other subjects taught in secondary classes are Mathematics, Science, Social Studies, Basics in Computer Science, Physical Education, Dance, Music Karate, Art and Craft.
Secondary school students will be given a hands-on experience in the Science laboratory in Class IX and X.
Our Grading Pattern
The SDKYGV follows an education pattern as per the directions of the CBSE. It refers to a system of evaluation of students that covers all aspects of Student's Development. Students in classes IX and X are assessed in the Scholastic and Co-Scholastic area.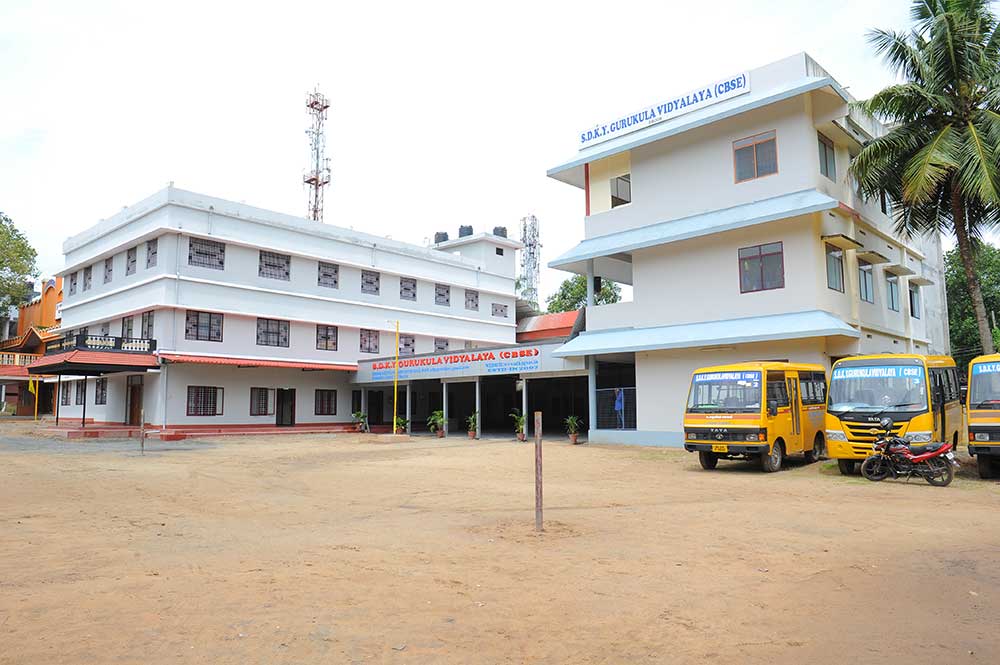 For more details, please feel free to contact us!