About SDKY Gurukula Vidyalaya
The 21st century requires scientific and technological innovations that are important to face the challenges of globalization and a knowledge based economy. To succeed in such a highly technological society, students development in a holistic level is very essential, much beyond what was considered acceptable in the past.
Founded in 2007 to impart solemnized wisdom, Sree Dharma Kalpadruma Yogam Gurukula Vidyalaya has a program that involves creativity and innovation as its core competencies. Through this, the students develop a mastery over world class learning, personal growth and readiness for the future.
The school is situated in a quiet environment, one kilometer away from Tripunithura town. The building is spread over an area of 3 acres and is located next to Pottayil Devi temple in Eroor. With the blessings of Pottayil Amma, the school has grown over the years and has a strength of 750 students from KG to class XII.
In SDKY Gurukula Vidyalaya, we provide strong academic foundations, a passion for learning, develop skills that ensure the capability of students to meet international educational standards. The school follows the CBSE pattern of education. The school environment and the classroom structures are designed in order to help students to realize their full potential in a holistic way.
Our experienced, passionate staff are ready to undertake any challenge and lend support and care for the students. They ensure that the social values of respect, discipline, integrity is instilled in the students of the school. These key elements that personify SDKY Gurukula Vidyalaya, are the foundation on which we work towards a holistic future of each and every child that steps into the SDKY Gurukula Vidyalaya campus.
We follow and are complied with the National Education Policy 2020, the progressive step making Education inclusive. The NEP 2020 was conceived to make India a Global Knowledge Superpower, through interactive education and inter related learning.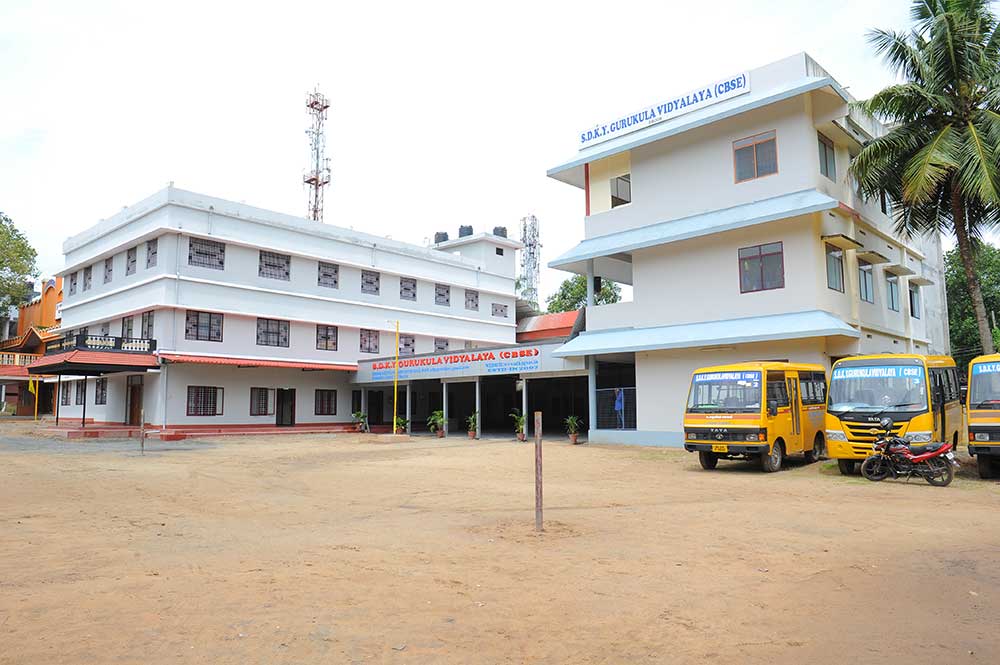 For more details, please feel free to contact us!